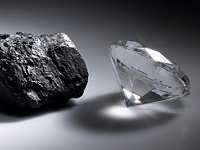 Sndgems jewelry guides are easy to use, interesting and helpful guide to buying jewelry onle. Our jewelry guides are indispensable guide to judging jewelry characterstics, distinguishing genuine from imitation, making wise choices, useful to all type of consumers, from professional jewelry to online searchers. Our diamond guides help everyone in viewing diamonds as gemologists, diamond experts, diamond dealers, experienced lapidaries, diamond buyers and online customers. Our diamond guides dissects each aspect of diamond value in detail with a wealth of diamond grading information. Our gemstone guides help everyone in viewing colored gemstones as gemologists, gem dealers, experienced lapidaries, gem buyers and online customers. Our gemstone guides dissects each aspect of ruby, sapphire, ruby value in detail with a wealth of gemstone grading information. Our guides offers step-by-step instructions for how to examine and judge the quality and craftsmanship and materials even if you dont know anything about jewelry. If you're thinking of buying jewelry online this guide is a best place to start. Our guides will help you to know about jewelry details such as finishes, settings, flaws and fakes. Our guides cover diamonds, gemstones, jewelry craftsmanship, treatments, diamond and gems sources, appraisals. There is something for everyone.
Jewelry Appraisal Education Center - What's Your Jewelry Worth? Jewelry Appraisal, Diamond and Gemstone Appraisals Guidance
Authentic Jewelry: Certified Diamond & Genuine Gemstone Jewelry
Appraisals have a purpose and there must be an intended purpose for an item to establish value. An appraisal can accurately document and determine the current market value of diamonds, gemstones and all types of jewelry, no matter how old or new they might be. Determining the current market value of your gems and jewelry is the only way you can be sure your insurance is adequate to cover them against loss, theft or damage. Our professional experience and integrity provides security to you.
Your appraisal ensures that in the case of loss, theft, or damage your insurance company will give you an equal replacement of your item. The more information contained in the appraisal, the better chance you have of receiving the exact replacement for that item. Your insurance agency can rely on this appraisal to calculate a coverage rate for your diamond or piece of fine jewelry. This report is to verify that the diamond you recently purchased is what the retailer represented it as. A complete quality analysis is done and findings are compared to the major labortaroy certificate if accompanied with one. The retail replacement value is determined based on the gemological evaluation and stated in the final report. This report can also be used for insurance scheduling. This report is most commonly referred to as an insurance appraisal. This type of report is necessary for insuring your items against loss or damage. The accuracy and detail included in this report makes it possible to identify or have exact duplicates recreated of these precious items should they ever be lost or stolen.
Shopping for a diamond, gemstone and jewelry online is quite tricky. Consumers should learn all about appraisals before they buy online. Appraisal will provide an appraisers independent opinion about the jewelry you bought online.
How Should A Good Appraisal Be Prepared
A appraisal shouldl be performed according to the Uniform Standards of Professional Appraisal Practice and those of the American Society of Appraisers.
Each piece of jewelry should be weighed, measured, and described in detail.
Gemstones should be identified, graded, measured, and their weights calculated
Metal content should be determined.
All diamonds over ½ carat should be issued a stone certificate, with color, clarity and cutting angles listed. The internal characteristics of the stone should be diagramed.
Colored gemstones certificates should be done for colored stones when appropriate.
Your appraisal should have enlarged color photos of the items.
Photomicrographs (photos through the microscope) should be available if needed for insurance claims, etc.
Your appraisal should explain the grading systems used.
An explanation of the definition of value should be included, along with the instructions for the appropriate use of the appraisal document.
Why Appraise Your Jewelry, Diamonds, Gemstones & Watches?
One of the first questions an appraiser may ask you is, "Why do you need this appraisal"? This may seem like a nosey question to people who are unfamiliar with appraisal practice, but it is in fact an indication that you may be speaking with a trained professional appraiser.
Each jewelry appraisal must identify the specific intended use.
There are many reasons for having your jewelry appraised and the value of your personal property is different in each of a variety of situations. Some appraisals have definitions of value dictated by law. With others the appraiser chooses the appropriate type of value and appraisal method for the situation. However, assessing the value of your jewelry is only one of the appraiser's jobs.
The appraiser has three functions, and all of them are important to you.
Identifier. Your jewelry must be identified as to the materials, workmanship, condition and any other elements affecting its value. It is then evaluated, i.e., ranked in quality in relation to all other similar property.
Valuer. A value must be assigned to the jewelry that is appropriate to the intended use of the appraisal.
Reasons for obtaining a Jewelry Appraisal
Genuine Gemstones, Diamonds & Metals Identification
"I just want to know if it's real." "I have no idea what it is". Appraisal can authenticate your if gemstone is genuine or fake, diamond is natural or a immitation, gold and platinum are real or filled/plated. As an independent jewelry appraiser, opposed to a jeweler, can give you an unbiased assessment of what you have. This service is perfect for those who:
- Are making purchases from an unknown source;
- Are making purchases from non-traditional jewelry-selling parties;
- Are looking for peace of mind;
- Have something inherited and don't know if it's real, imitation, synthetic, or a look-alike.

Purchase/Sale Related Reasons
Quality Confirmation (Does my diamond match the certificate it came with?)
Purchase Price Evaluation (Did I pay a fair price?)
Sale Price Evaluation (How much can I get for this jewelry?)
To confirm certification and valuation from internet and cruise ship purchases (Did I get what I paid for?)
Insurance Related Reasons
Insurance Scheduling
Insurance Claims (Post Loss Appraisal)
Damage Report (Evaluation for level of damage, repair, or replacement)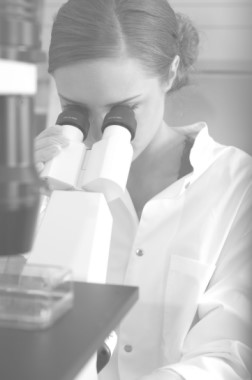 Why Should You Get a "Good" Appraisal
The end result of every appraisal must be to come to logical, supported result. You can't just use the most convenient appraiser. Its like looking for a doctor to do important surgery. You must try to find the best one available. With medicine, it may be your life. With jewelry and diamonds, it is definitely your wallet.
Appraisers discover and disclose inherent vice. Insurance companies may choose not to cover your loss if they feel there was some weakness in the gemstone that was there all along. This is what they call "inherent vice'. We search for these problems and advise you, in advance, of damage. Then you can make an informed decision about purchasing the gem.
We have years of experience dealing with consumer's needs and insurance company requirements. We will supply you the required materials as a matter of course.
A good appraisal will give you an adequate description to replace missing elements when you have a partial loss. One line appraisals just can't provide enough detail to describe side stones or mounting details. We do.
Whether you require a fair division of your assets due to divorce or estate settlement reasons, or an appraisal for insurance, verifying a potential local or Internet purchase, you need reliable and credible documentation to make the situation finalized in the least costly and fairest way. We won't take sides and refuse work where clients or vendors feel the need to pressure us into an advocacy position.
How do I select a jewelry appraiser?
Under current law, no licensing or particular qualifications are required by the government for jewelry appraisers. There are many titles, some of which require extensive training, and others with few if any requirements. Always ask what testing and training the appraiser has undergone to achieve the title. Titles and qualifications to look for are:
Accredited Senior Appraiser (ASA) of the American Society of Appraisers. Their advanced designation in Gems and Jewelry is Master Gemologist Appraiser®.
The jewelry appraiser should also be a Graduate Gemologist (GG) of the Gemological Institute of America (GIA), or an FGA of the Gemological Institute of Great Britain. A gemological degree grants assurance that the individual can identify and grade gem materials. However, it does not by itself provide the training necessary to be a proficient jewelry appraiser.
Ideally, the appraiser should also have a background in the jewelry market.
Be sure that the appraiser has a GIA graded Master Set of genuine diamonds for color grading. A CZ set is not adequate!
Frequently Asked Question: Why You Need Jewelry Appraisal Services?
1. Why do I need current appraisals for my jewelry?
Appraisal is need for jewelry quality and price verification for insurance purposes. Over the years, the value of your jewelry and gemstones can fluctuate greatly. If your last appraisal is over two years old it may be out-of-date and, as a result, your jewelry could be insured for less than its replacement value. That means you risk a substantial financial loss if your jewelry is lost, stolen or damaged. For your protection, we recommend you have your jewelry appraised every two years. Appraisal shouldl provide you with accurate appraisal reports based on current market values so you can obtain adequate insurance coverage. You may also want to determine the value or authenticity of your jewelry for estate and tax purposes, divorce settlements, donations and loans.
2. I already have an appraisal from the store where my jewelry was purchased. Why do I need another appraisal?
Though some merchants may offer you free appraisals with your purchases, it is advisable to have a "second opinion" to confirm the value of your jewelry. An independent appraiser will take the time necessary to write an accurate, in-depth appraisal that will help you avoid paying excessive premiums or underinsuring your jewelry
3. I have homeowner's insurance. If I my jewelry is stolen or lost will I automatically covered?
You are not covered for loss or damage unless you have your jewelry appraised and scheduled separately. An appraisal will carefully document and photograph your jewelry piece-by-piece so you can have it properly scheduled.
4. What is included in a jewelry appraisal?
Each appraisal should include complete laboratory testing of your jewelry and an appraisal report for your records. The report contains such information as 1) the content and weight of precious metals; 2) a detailed description of diamonds and gemstones (carat weight, cut, clarity, color, measurements, proportion and finish); 3) an internal diagram showing any inclusions (natural marks) in diamonds; 4) a color photograph; and 5) the appraised value of your jewelry.
5. How can I be sure my appraisal is accurate?
All laboratory tests should be performed by G.I.A. Graduate Gemologists using the industry's most precise scientific instrumentation. Appraisals are based on current market values derived from a computerized networking system that constantly monitors prices through the industry and compares retail prices.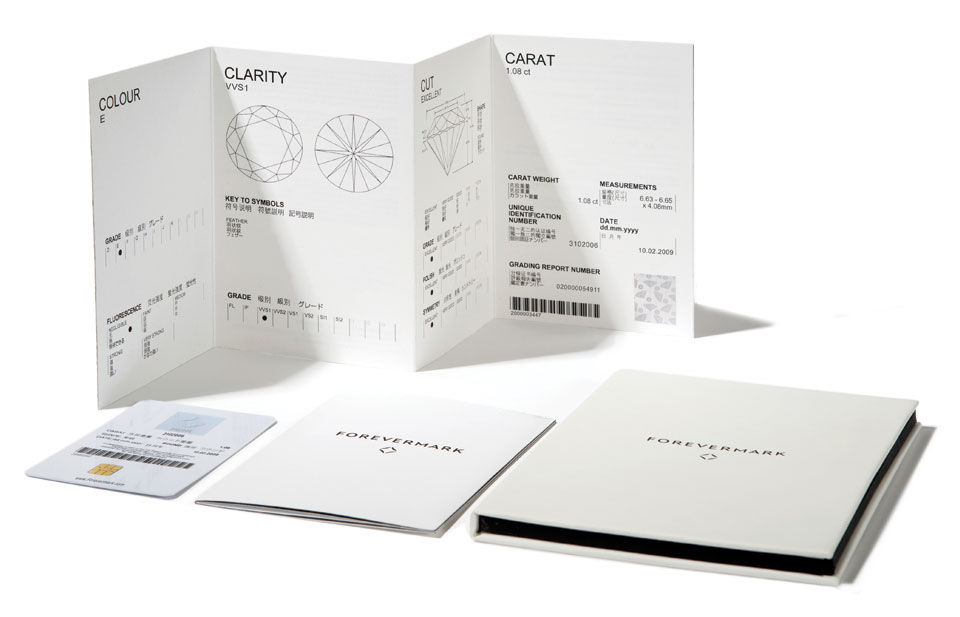 6. Do I have to leave my jewelry with an appraiser have it appraised?
Appraisers will gladly appraise your jewelry while you watch with an appointment. Your jewelry need not leave your sight. We also respect your privacy; all appraisals are strictly confidential.
7. Do my diamonds have to be removed for an appraisal?
Diamonds and other gemstones do not have to be removed from their settings during an appraisal. All lab tests are perfectly safe and will not damage or alter your jewelry in any way.
8. How much should I expect to pay for an appraisal?
There should be a flat fee per item for each appraisal . This fee is based only on the time needed to perform the tests and calculations. Fees are in no way determined by the value of the jewelry.
9. How & What Do I Receive with an Appraisal?
A PDF electronic version is the greenest and most suitable document for insurance and third party use. It is certified with Master Gemologist Appraiser® seal and includes a digital signature. If paper versions are requested, they should be easily available. Reports include detailed descriptions with images and major components are listed separately with their grades and conditions and separate values. The final appraisal should contain all the references & credentials along with all relevant information pertaining to the purpose of the appraisal, the methods employed, the equipment used & certifications.
10. When Will I Receive My Appraisal?
Most single appraisals can be completed while you watch. Certain items can take a little longer though as they require more research. When this is the case an email version will be sent immediately upon completion with the hard copies if required.

11. How Often Do I Need To Update My Appraisal?
Sometimes, market conditions change markedly in just one year and other times it can take 5 years for market fluctuations. If you pay attention to the US dollar and inflation, you will have a better sense of when to call. You are welcome to contact us at anytime for a free analysis to update a previous value if necessary. We may also contact you should a significant market change make it very apparent to us that your appraisal is out of date. All the data of your past appraisal is securely kept on file to make the reappraisal process quick & cost effective.
Helpful Jewelry Information About Diamonds
Learn the four C's of diamonds
Baguettes
Small rectangular cut diamond used primarily for trim or accent.
Blemish
A term used to describe an imperfection on the surface of a finished diamond, such as a scratch or cavity.
Blue Diamond
A diamond with a distinct blue body color, usually a light blue.
Blue White
A term used to describe a colorless diamond. The FTC ruled that the stone must have a bluish tint. Flagrant misuse has made the term meaningless.
Body Color
The color of a diamond as seen in diffused light against a neutral background, free from surrounding reflections.
Brilliance
The intensity of the white light reflected from the surface and the internal surfaces of the facets on a diamond in the "Face Up" position.
Brilliant Cut
Diamonds fashioned in the round shape with 58 facets. It is the most efficient cut for diamonds cut from octahedral rough.
Canary Diamond
Trade name for a yellow diamond with very intense yellow/green or yellow/orange color.
Cape
Trade name for diamonds showing distinct yellow tint as seen "Face Up".
Carat Weight
Unit of weight for diamonds and other precious stones. A Metric Carat = .200grams = 100 points.
Carbon Spots
Black appearing spots in diamonds when seen at certain angles. Wrong term for dark inclusions.
Cavity
A hole or indentation on the surface of a diamond.
Certificate
A written report stating all quality factors of a diamond. Price is not stated.
Champagne Diamond
A trade term describing a light yellow diamond with green or brown overtone but lacks the intensity to be a Fancy Color Diamond.
Chip
#1. A small irregular piece of diamond.
#2. A small break on the surface of a diamond usually extending into the crown or pavilion if located on the girdle. It can also extend in any direction from a facet edge.
Clean
Frequently misused term to describe a diamond with slight imperfections. Can also be used to describe a diamond with internal imperfections. Use is prohibited by the FTC unless the stone qualifies as "perfect" as described by the Commission.
Cleavage
Usually describes an internal crack or break in a diamond along a cleavage plane.
Colorless
A diamond with absolutely NO body color. Stone must be completely transparent.
Commercially Perfect
A term used to describe the clarity of a diamond and implies that the stone is nearly perfect. (See FTC's definition)
Commercial White
A misleading term used to imply that a stone is nearly white, but is actually off color. see Colorless
Crack
A cleavage fracture or fissure with an irregular path inside the stone, usually breaks the surface of the stone.
Crown
The portion of the diamond above the girdle.
Cubic Zirconia
A man-made simulated diamond that is frequently mistaken for a diamond. It does not occur in gem as quality natural stone.
Culet
Small facet polished at the buttom of the diamond, parallel to the table. Usually seen on Old Mine or Old European Cut diamonds. Helped to prevent damage to the older cut stones. If it is too large, it appears as a "hole" in the stone.
Dispersion
The breaking up of white light into all the colors of the rainbow.
Emerald Cut
Refers to a rectangular shaped diamond with long parallel facets on the crown and the pavilion. The overall shape is eight sided.
Eye Clean
A term used to describe a diamond that has no flaws visible to the unaided eye of a diamond expert, usually misused. see FTC description of "FLAWLESS"
Facet
A flat angular surface polished on the surface of a diamond.
Face Up
A gemstone as seen with the viewer looking directly at the top of the stone.
Feather
An internal cleavage with the appearance of a feather.
Filled Diamond
A diamond that had a transparent filler forced into cracks, cleavages or crevices under heat and pressure in order to improve the appearance of the stone.
Fire
Flashes of the rainbow colors from a diamond caused by dispersion.
Fish Eye
An exceedingly shallow diamond with a noticeable lack of brilliancy. The girdle is usually reflected under the table edge.
Flaw
A term used to describe any external or internal imperfection in a diamond.
Flawless
A term used to describe a diamond that is totally void in external or internal flaws or blemishes of any kind, as seen by a trained eye with a 10X magnifier, under ideal lighting conditions. FTC rules permit the use of the word "FLAWLESS" without any reference to color or cut.
Fluorescence
Blue, yellow or white glow as seen on a diamond when viewed in ultra-violet light or strong sunlight.
Fracture
see "Crack"
Full Cut
A term used to describe diamonds with 58 facets.
Gem Color
A term usually used to imply that a diamond is colorless, when in fact,
the stone is average to good color.
Gemologist
A person who has completed studies in DIAMONDS, COLORED STONES and GEM IDENTIFICATION. He or she should have sufficient experience in the jewelry business to properly apply these studies to appraisals.
Girdle
The edge of a diamond or other precious stone.
Head
The portion of the mounting that actually holds the diamond.
Heart Shape
A diamond that is fashioned in the shape of a heart.
Inclusion
A visible foreign substance or crystal inside a diamond. see "Flaw"
Included Crystal
An enclosed crystal of mineral or another diamond inside a diamond.
Industrial Diamond
A diamond used in drilling or cutting tools. Usually very heavily flawed and thus not suitable for the gem trade.
Internally Flawless
A term that describes diamonds that are completely free of all inclusions but may have very minor surface blemishes, which could be removed by repolishing.
Laser Drilled
Drilling diamonds with laser beams in order to enhance the appearance of a diamond by providing a means to allow a bleaching substance to turn a dark flaw to white.
Loupe
A small magnifying glass, either hand held or placed in the eye socket. A 10X loupe should be used to examine diamonds.
Loupe Clean
Usually a misused term to describe a diamond as being free of flaws with magnification. SEE "PERFECT" OR "FLAWLESS"
Make
Refers to the proportions and finish of a polished diamond.
Marquise Cut
A boat shaped diamond that is pointed at both ends.
Master Diamonds
Diamonds certified for body color. They are used to determine the color of other diamonds by comparing the unknown with the known color of the Master Diamond.
Moissanite
A man made diamond substitute frequently mistaken for diamond. It does not occur as a natural stone.
Mounting / Setting
A term that describes an article of jewelry that holds gemstones.
Natural
A portion of the original surface of a rough diamond left on a cut and polished diamond, usually found on the girdle. It can extend into the crown or pavilion.
Nick
Small chip or indentation on the surface of a diamond. Usually found on the girdle.
Octahedron
Most common form of rough diamonds. Try to picture a small pyramid one on top of another, base to base for a general idea of this crystal structure. It is the best shape of rough for cutting brilliant cut diamonds.
Old European Cut
A diamond with a round girdle outline. It will usually have a high crown, a small table, a deep pavilion and a large culet.
Old Mine Cut
A diamond with a squarish girdle outline. It will usually have a high crown, a small table, a deep pavilion and a large culet..
Oval Cut
Elliptical shaped diamond, both ends are rounded. It is a variation of the brilliant cut.
Pavilion
The portion of the diamond below the girdle.
Pear Shape
A variation of the brilliant cut with one pointed end and one rounded end.
Perfect
FTC rules state that a diamond must be free from any and all imperfections when examined by a trained expert with a 10X magnifier in ideal lighting conditions. In addition, the stone must be absolutely colorless and conform to ideal proportions. Such stones are extremely rare.
Perfect Cut
A term used to describe a stone that has been cut to ideal proportions. Such stones are relatively rare. The term is often confused with Perfect.
Pin Point
A small rounded inclusion but not discernable as an included crystal at 10X magnification.
Polish
#1. The smoothness of a facet surface.
#2. The act of applying facets to a diamond.
Polished Girdle
Usually a girdle edge that has been finished to a high polish or a series of small facets all around the edge of the stone. Most girdles have a gray waxy appearance.
Princess Cut
A nearly square or rectangular stone with brilliant faceting above and below the girdle.
Proportions
Describes the cutting quality relative to the Table Percentage, Depth Percentage, Girdle Percentage, Crown and Pavilion angles and symmetry.
Radiant Cut
Similar to the Princess Cut with additional brilliant faceting on the four corners, thus giving the stone an eight-sided outline.
Reflection
The rebounding of light rays from the facet surfaces on a diamond.
Refraction
The bending of light rays when they enter or leave a diamond.
Scintillation
That twinkling of reflected light when a diamond is moved, or the viewer moves or the light source moves.
Shank
Portion of a ring that encircles a finger. It holds the head, which in turn, holds the diamond.
Simulated Diamond
Any material made and cut to look like a diamond. These stones may be natural or man-made but will not have any of the properties of a diamond.
Single Cut
A small round diamond, usually under 0.05 ct. with 17 facets.
Solitaire
A ring set with a single diamond.
Spread
Describes a diamond that has been cut with a thin crown and a large table in order to retain extra weight. see Fish Eye
Symmetry
The exactness in shaping a diamond and the placing of the facets on the stone.
Synthetic Diamond
A man-made diamond with all the physical and chemical properties of the natural diamond.
Table
The large octangular facet on top of the crown on a round diamond.
Tapered Baguette
A modified baguette, narrower at one end. Usually used for trim and accent.
Tiffany Mounting
Usually refers to a solitaire mounting with a four or six prong head to hold the diamond. The shank is usually quite simple and narrow.
Treated Diamond
Any diamond that has been lasered, filled, coated or bombarded in a reactor to change the color or improve the appearance of the stone.
Trillion
A triangular shaped stone with slightly curved girdle edges cut with brilliant faceting.
Yag
A man-made material used in lasers that duplicates the atomic structure of garnet. Its technical name is YTTRIUM ALUMINUM GARNET. Colorless YAG is used as a simulant for diamond. It was replaced with Cubic Zirconia.
Zirconia
A man-made simulated diamond that is frequently mistaken for diamond. It does not occur as a natural stone in gem quality.
Helpful Jewelry Information - Diamonds' Four C's
Color
Diamonds range in color from colorless to yellow. Even though most diamonds appear colorless to the untrained eye, the majority of diamonds contain traces of yellow or brown. The closer the stone is to colorless, the more valuable the diamond.
Clarity
Most diamonds contain very tiny natural birthmarks known as inclusions. However, the fewer and smaller the inclusions are, the less likely they will interfere with the passage of light through the diamond, and the more beautiful the diamond will be. Diamond is nature's material that is most capable of producing a maximum amount of brilliance. A diamond that is free of both inclusions and surface blemishes is very rare and therefore more valuable.
Carat Weight
This is the weight of the diamond measured in carats. One carat is divided into 100 'points', so that a diamond of 75 points weighs 0.75 carats. Carat weight is the easiest of the 4 C's to determine. But two diamonds of equal weight can have very unequal value, depending on their cut, color and clarity.
Cut
Diamond cutting techniques have been refined since the fifteenth century when master craftsmen passed down their art form from generation to generation. Today, the finest diamond cutting still occurs in the hands of a skilled craftsman. Cut determines the fire and brilliance of the diamond. If the diamond is cut with just the right proportions and at certain precise angles, the stone's ability to reflect and refract light will be maximized. When a round diamond is cut to ideal proportions, light will bounce freely within the diamond, and reflect back out of the crown without escaping through the opposite side or the bottom of the stone. The skill and experience of the diamond cutter will determine the stone's brilliance and scintillation.
Helpful Jewelry Information About Platinum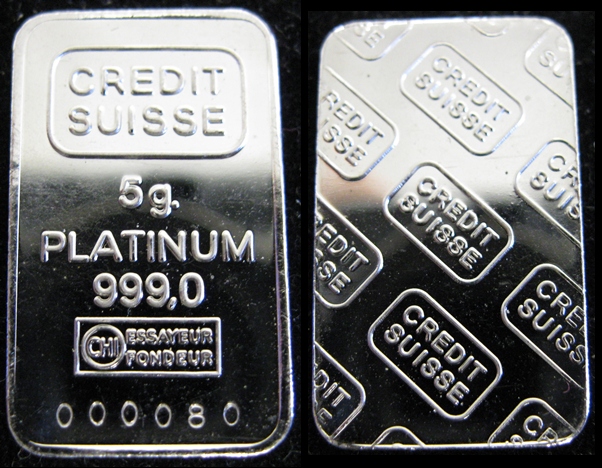 The world's most precious metal
For its beauty and value, platinum has always been the ultimate expression of celebrations of all kinds: from weddings and anniversaries, to birthdays, holidays and other special occasions.

One of the rarest precious metals on earth, platinum is found in only a few locations in the world.

Platinum has a rich and noble history. It was first used by the ancient Egyptians about three thousand years ago. Eight hundred years later, the South American Incas worked with platinum. The first platinum jewelry in Europe appeared around the year 1780, at the court of Louis XVI of France.

It may surprise you that, although platinum has been around for centuries, it has only been used to fashion jewelry for less than two centuries. It is both an ancient and a young metal.

Why platinum?
Platinum is among the finest, purest and rarest precious metals on earth, and has an understated elegance that appeals to both men and women.

Platinum is strong. Platinum, one of the strongest and most enduring metals in the world, is also one of the heaviest: it weighs 60% more than karat gold. It is ideal for jewelry worn every day because it exhibits little material loss, even after prolonged wear.

Platinum is pure. In the U.S., platinum jewelry generally contains 90% or 95% pure platinum. By comparison, 18 karat gold is 75% pure gold and 14 karat gold is 58% pure gold. Platinum is hypoallergenic and resists tarnish.

Platinum is rare. To produce a single ounce of platinum, a total of 10 tons of ore must be mined. In comparison, only three tons of ore are required to produce one ounce of gold. Rarity lends platinum its cachet.

Platinum is lustrous. Platinum's rich white luster perfectly complements diamonds and other precious gems. Its neutral color enhances a stone's brilliance and depth.

Platinum is fashionable. Platinum jewelry appeals to many people today because of its subtle beauty and elegant understatement. Many platinum jewelry designs are accented with 18 karat gold, creating a sophisticated, versatile and fashionable look.

Platinum jewelry
Many jewelry designers and manufacturers feel that platinum is best suited for both diamond and colored stone jewelry because of its strength and durability. Platinum prongs show little wear, and thus offer precious stones greater protection.

Platinum is also one of the most enduring jewelry metals. That's why the world's most famous diamonds, like the Hope, Jonker Diamond Number One, and the Koh-i-Noor, are all secured by platinum settings. Faberg, the famed nineteenth century Russian jeweler, prized platinum, as did Louis Cartier of Paris and many of the great jewelers throughout history.

Choosing a stone is only part of the jewelry-buying process. The setting is just as important, and platinum jewelry offers unusual strength and durability. Fine platinum jewelry endures. Classic design outlives the whims of fashion and retains its character forever.

Platinum & weddings... the perfect marriage
As platinum's pure white luster, strength and durability are recognized and admired. Bridal couples worldwide are rediscovering platinum as the metal of choice for bridal jewelry.

A diamond and its setting should be forever. Because platinum is superior to other metals in strength and durability, it offers a diamond greater protection. The breathtaking radiance of a diamond fused with the timeless elegance of platinum creates a rare and enduring symbol of lifelong love.

Buying platinum jewelry
Whether you are choosing a ring, pin, bracelet, necklace or bridal jewelry, new and sophisticated designs have created a wide range of platinum jewelry. Many current platinum designs feature 18-karat gold accents. This combination of metals enhances the unique qualities of each.

In the U.S., platinum jewelry usually contains 90% or 95% pure platinum. If a piece of platinum jewelry is marked "iridplat," then it generally contains 90% platinum and 10% iridium, a platinum group metal. If it is marked "plat," then it is at least 95% platinum and another platinum group metal, most likely ruthenium.

Owning a piece of platinum jewelry is a distinct pleasure. You can feel and see the difference; platinum is heavier and denser than other metals and it has an elegant, rich white luster. Buying platinum jewelry is a wise investment. Platinum is one of the rarest, purest and most enduring metals available.

An experienced jeweler can assist you in selecting platinum jewelry that will bring pleasure to you and the recipient for years to come.

Your questions about platinum jewelry

Why is platinum's purity important to me? Platinum is hypoallergenic, resists tarnish, is one of the strongest precious metals in the world and is extremely durable.

Is platinum the same as white gold? No, it is quite different. During World War II, the U.S. government prohibited platinum's use in all non-military applications, including jewelry. Because of strong consumer preference for platinum's pure white luster, white gold was substituted in platinum's absence. To create white gold, yellow gold is alloyed with nickel and zinc (and small amounts of copper and silver), thereby achieving a white metal look. Platinum has purity, strength, rarity, durability, and a natural rich, white color.

How should I care for and clean my platinum jewelry? Platinum jewelry should be cleaned the same way you clean other fine jewelry. Use a good pre-packaged jewelry cleaner available from your local jeweler or have it professionally cleaned by your jeweler. As with all precious jewelry, store with care, not allowing pieces to touch or scratch each other.

Will platinum scratch? Signs of wear, including scratches, will inevitably appear in all precious metals, even with platinum. Due to platinum's amazing durability and strength, however, there is little or no material loss when it is scratched.

Is platinum fashionable? How will it coordinate with my gold jewelry? Yes, platinum is fashionable! It is very fashionable to wear platinum jewelry with your other fine gold jewelry. Platinum jewelry often contains karat gold design accents, just as karat gold jewelry is sometimes accented with platinum. Platinum's white color beautifully contrasts with yellow gold and adds versatility to your existing jewelry wardrobe.

Is platinum a good value? Yes! Platinum is an excellent value because of its inherent qualities: its purity, its strength, its durability and its rarity. When you purchase platinum jewelry, you are buying jewelry that is almost 100% pure. In the U.S., platinum jewelry is generally 90% or 95% pure platinum, with 5% or 10% alloy of a platinum group metal. By comparison,18 karat gold is 75% pure gold and 14 karat gold is 58% pure gold.

No other precious metal is as pure or bears all the qualities of platinum. Worn over a lifetime and passed on to future generations, platinum is the jewelry metal of choice.
Helpful Jewelry Information About Gold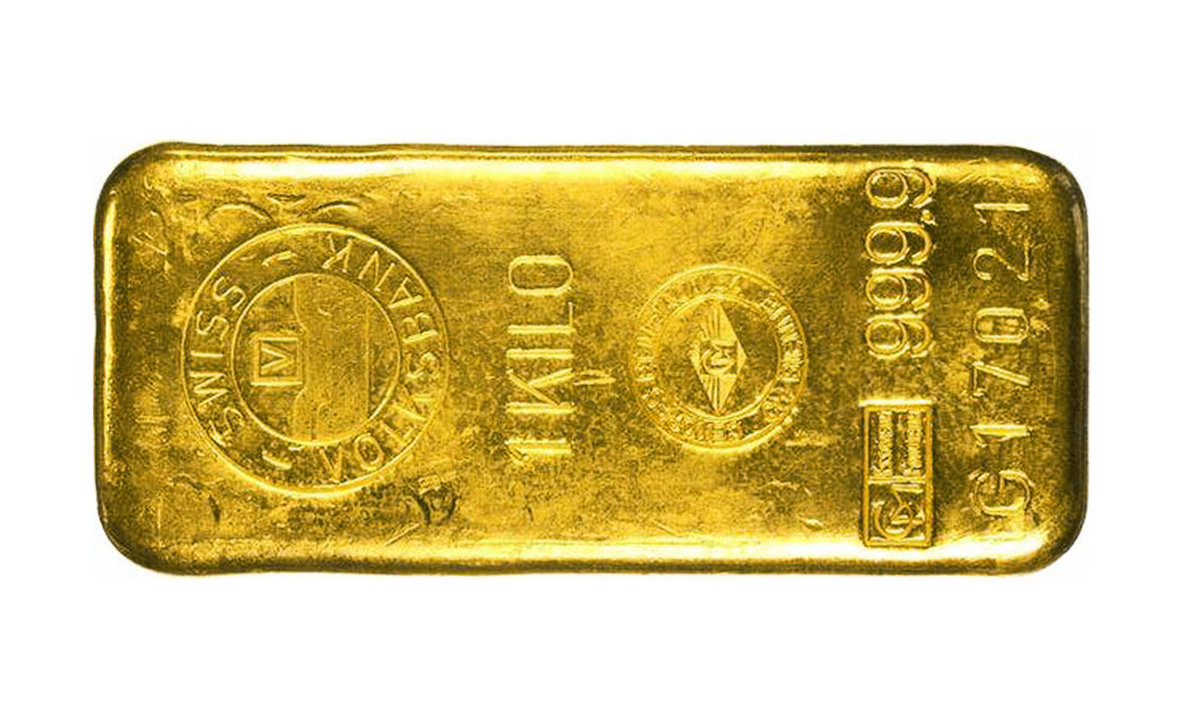 The allure of gold
The allure of gold, and the desire to own it, dates back as far as the history of mankind itself.

The place of gold has been extraordinary in every society. In earliest times, it had magical importance. All of the great empires of the ancient world used golden objects, mainly in their religious rituals.

Over centuries of growing sophistication and technology, gold has taken on many additional roles. Not only is it still prized for jewelry, it now has many new applications in contemporary life.

Gold soared into space with the astronauts, its reflective ability is used on the heat shields that are critical to life. This same ability to reflect the sun increases the aesthetic and practical beauty of today's glass skyscrapers; gold in tinted windows makes the difference between obstructive glare and glamorous gleam.

In medicine and dentistry, in industry and in a hundred applications from TV sets to telephones, computers to calculators, this eternal metal is an important component.

But, above all, gold has enjoyed its finest glitter throughout the ages in its ultimate form - jewelry. In fact, the wearing of gold on the body may actually be man's oldest surviving tradition.

Every day, virtually each one of us continues the centuries-old ritual of gold adornment. Men, women and children of all cultures are caught up in gold's allure through a ring, chain, earrings, watch or bracelet.

The uniqueness of gold
Of all the world's precious metals, only gold combines the four basic characteristics that make it a universally and eternally treasured possession:

Lustrous Beauty - The naturally intense color and distinctive luster of gold combined to give this precious metal its unique and lasting beauty. Gold's natural beauty is further enhanced by the soft and exquisite shades of color achieved by combining it with small amounts of other special metals.

Yellow, pink, green and white golds - each exquisite in its own right. There is always fashion acceptance of all colors and color combinations of gold. One of today's trends features combining colors of gold - yellow, white and pink - in jewelry.

Rarity - Although gold is everywhere around us - in the earth's crust, in our seas, rivers and plants - the difficulty and expense of obtaining gold from these diverse sources makes recovery of any great amounts unlikely.

First of all, any new gold mine represents a capital investment of hundreds of millions of dollars! Then, where gold is found to exist, several tons of ore may be required in order to extract just one ounce of the precious metal.

This rarity alone is enough to bestow a certain symbolism of status to gold. Now, combined with its other inherent characteristics, this lustrous and beautiful metal becomes an even more desirable possession.

Durability - Gold lasts, and lasts. Since it does not rust, tarnish or corrode, gold virtually lasts forever. An example of this incredible durability is witnessed in the gold coins found in sunken galleons centuries-old - they're as bright and shiny as the day they were cast! Another familiar example has overwhelmed the millions of people who have seen the Treasures of King Tut. When the boy King Tutankhamum died in 1350 B.C., he was buried with vast quantities of gold artifacts and jewelry. Today, more than 3,000 years later, viewers marvel at the breathtaking golden array, as gleaming and lustrous today as on the day it was buried with the young king.

Today, when you buy gold jewelry, you are buying enduring beauty. Reflecting the properties of the precious metal itself, a gift of gold has always been the symbol of lasting love and devotion.

Ease of Workability - Gold has the best working qualities of any metal, thereby making it the ideal precious metal for fine jewelry whose designs are meant to reflect and appeal to so many different personalities.

To give you an idea of its workability, gold is so soft and malleable, one ounce can be stretched into a wire an incredible 50 miles long or hammered into a sheet so thin, it covers 100 square feet!

It is gold's workability that enables it to be alloyed with the other special precious metals to produce special effects or to achieve variations of color.

Gold can be re-melted and used again and again. And, gold works for everyone. From the most intricate baby bracelet to the heaviest man's chain, gold's workability gives it the ability to achieve the look and the feeling of importance.

How do you know it's real gold?
All that glitters isn't gold! When buying gold jewelry, always look for a karat mark, such as 18K, 14K, 10K, etc. plus the manufacturer's trademark. Stamped somewhere on each piece, this mark of quality indicates you are buying real gold.

The karat mark refers to the purity of gold. Gold in its purest state, 24 karat, is generally considered too soft for practical use in jewelry.

It must be alloyed with other special metals to increase its durability and workability.

Twenty-four karat is 100% pure gold, or 24 parts gold; 18K is 18 parts gold and 6 parts other metal; 14K is 14 parts gold and 10 parts other metal; and, 10K is 10 parts gold and 14 parts other metal.

Nothing less than 10K can legally be marked or sold as gold jewelry in the United States. Alloys of less than 10 karat gold cannot be stamped with the karat mark and are not considered real gold. For example, some jewelry is processed with a layer of gold which has been mechanically bonded to a base metal. This jewelry cannot have a karat mark unless it is qualified. In other words it must be marked "gold filled" preceded by the karat fineness; e.g. "14K gold filled."

Summing up, with gold an ever more precious and fashionable metal, the karat mark on a piece of jewelry is becoming increasingly significant. Only karat gold jewelry is real gold, offering the lasting characteristics of this precious metal.

Where to buy gold jewelry
When you buy gold jewelry, whether it's for yourself or a gift for a loved one, you are investing in timeless beauty.

For such an important purchase, you want to be sure to make the selection that best suits your needs. Your jeweler can answer any questions you may have, and offer you the widest selection of gold jewelry. With his experience, he can help you find that piece of gold jewelry that can be cherished for a lifetime and even become a family heirloom.

Rely on your a reputable jeweler. He or she is an expert.
Tools, Instruments, Equipment & Software Used by Gemologists in Preparing Appraisals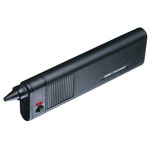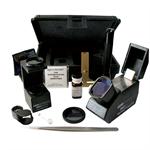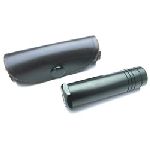 Gemological Microscope
Carat Scale
Scale
Hand Held & Eye Loupe
Hearts & Arrows Viewer
Ideal Scope
Long & Short Wave Ultraviolet Lamp with Dark Box
Refractometer
Hand-Held Spectroscope
Challenger Desktop Spectroscope
OGI Megascope with PAS Integration
Gran Colorimeter
Grading Lamp & Daylight Equivalent Overhead Lighting
Polariscope
Heavy Liquids
Hydro-Static Attachments
Chelsea Color Filter
Dicroscope
Master Diamond Set
Master CZ Set
Metal Testing Acids
Electronic Metal Tester
Electronic Diamond Tester
GEM Diamond Proportion Analyzer
Steam Cleaner
Ultrasonic Cleaner
Gemdialogue
PAS - Professional Appraisal Software
Diamond Calc
Gemology Tools Pro
GIA/GemE Square with PAS Integration
The Smart Chart for Opals with PAS Integration
The Guide
Digital & Dial Guage
Table Guage
Digital Caliper
Pearl Dial Guage
Poema Pacific Pearl Colors
GIA GemSet
What Can Be Appraised?
Quality/Value Verification
Diamonds
Opals
Sapphires & Rubies
Cats Eye & Chrysoberyls
Pearls
Fine Watches
Jade & Ivory
Antique & Vintage Jewelry
Vintage Costume Jewelry
Flatware & Holloware
Coins & Paper Money
Decorative Objects
Autographs
Antiquities
Fine Art
Sports Memorabilia
Market News

http://www.idexonline.com/ - Market news & pricing information.
http://www.diamonds.net/ - News & information for industry insiders & consumers alike.
Professional & Informational Links - These are links to professional appraisal or gemological organizations, and to sites offering relevant information to consumers of jewelry or jewelry appraisal services.
ASA - The American Society of Appraisers
Jewelry Appraisers - Links to several of my colleagues (organized by state).
Appraisal Foundation - The Appraisal Foundation, a not-for-profit educational organization dedicated to the advancement of professional valuation
The Master Valuer Program - I teach courses in this program
GIA Facetware - Input the parameters of a round diamond and get a prediction of the GIA cut grade.
Holloway Cut Advisor - See how your round diamond cut scores.
AGAs (Old) Cut Grading Tool - Diamond cut grading tool for a variety of shapes.
Russian Gemological Server - Articles on diamond cut research from the basics to some high tech information.

NAJA - The National Association of Jewelry Appraisers
USPAP - Uniform Standards of Professional Appraisal Practice developed by the Appraisal Foundation
AGA - Accredited Gemologists Association
FTC Guides - Federal Trade Commission Guides for the Jewelry, Precious Metals, and Pewter Industries
GIA - The Gemological Institute of America
AGS - American Gem Society Laboratories
GIA Alumni Golden Gate Chapter - San Francisco Bay Area chapter of the GIA Alumni Association
Pricescope - Foremost online resource for the consumer with searchable diamond listings and informative forums.
All About Jewels / Glossary - Jewelry & gemstone names & terms with images & explanations.
Diamond Review - Providing guidance and resources for diamond jewelry consumers.
Pricescope - A great consumer information resource for diamond buyers. Take a diamond tutorial. Use the search engine to find diamonds all over the Internet and compare prices. Use the forum to ask questions or share information with other diamond buyers.
Diamonds.Net - Presented by Rapaport Information Services, Publishers of The Rapaport Diamond Report (A great collection of jewelry links)
Quantum Leap Software Solutions - Professional Appraisal Software for the Jewelry Industry
Is Your Jewelry At Risk? - Good advice about selecting an appraiser & insuring your jewelry
How to Select Gemstones - Presented by GemData
How to Recognize a Good Jewelry Appraisal - Information from the Jewelry Insurance Standards Organization
How to Enter the Appraisal Profession - Information from the Appraisal Foundation (PDF File)
Understanding Carat (or Karat) Purity of Metals - Wikipedia explanation
How to Buy a Gemstone - Fun Brochure from the GIA (Gemological Institute of America)
How the GIA Grades Diamonds - A video from the GIA on the "4 C's" of diamond grading
American Gem Society Podcasts - Podcasts on various gem-related subjects from AGS
All About Jewels Glossary - An illustrated dictionary of jewelry terms
World Gold Council - Everything you might want to know about Gold
Diamond Grading Tools - Sarin is a worldwide leader in the development of Diamond Grading systems, Gemology Tools and rough diamond optimization systems
Advice on Buying Diamonds - My good friend, Jonathan Siegel, has some good advice about buying diamonds on his website. You can see it at http://www.diamondringsofhouston.com/understanding-diamonds-jewelry.html.
Gold Buying Scams - You see a lot of advertisements for firms offering to buy your unwanted gold these days. Some are real rip-offs. Here is an article you should read before sending off your gold. http://consumerist.com/5349663/?EXTKEY=NW0S00910
Cruise Jewelry - Planning a vacation to an exotic resort—sunny beaches, lazy days, romantic nights and . . . jewelry store after jewelry store selling bargain "duty free" glitter? You might want to do a little searching on Ripoff Report at http://www.ripoffreport.com/default.asp Search on your destination plus "jewelry", or search on "Cruise Jewelry".
Also, fill out a Fraud Report for the Accredited Gemologists Association, which you can access at http://www.accreditedgemologists.org/ccq/index.php. These complaints are being collected for future use by the appropriate Attorney General or in a possible class action lawsuit.
Buying Gemstones? - Check out the article at the link below.
http://www.faceters.com/askjeff/answer118.shtml
Lead Glass-Filled Ruby - There is a lot of this on the market today. It is cheap & may be tempting but know what you are getting. See the article at http://www.multibriefs.com/briefs/agta/RubyLetter112409.htm.
Tanzanite Scams - In love with Tanzanite? Beware of a new, hard-to-detect treatment where a thin film of artificial color is applied to the pavilion (bottom) of the stone, drastically improving the color. http://www.agta-gtc.org/coated-tanzanite.htm
Red Labradorite Scams - is brilliant red labradorite (Andesine) your cup of tea? Follow the ongoing controversy of imported Andesine (as opposed to Oregon Sunstone) at http://www.jckonline.com/blog/1950000195/post/1510022951.html
Green Amber Scams - Have you heard about the mysterious green amber? The mystery of this new treatment solved here: http://www.agta-gtc.org/2008-03-04-seminar.htm#amber
Stolen Jewelry - The Jewelers' Security Alliance has a web page listing information on stolen jewelry at http://www.stolenjewelry.org/
Shipping jewelry? Learn how to correctly package, insure and mail your jewelry safely here: Packaging Jewelry for Registered Mail.
| | | |
| --- | --- | --- |
| Diamond Rings | !--> !--> | Diamond Jewelry |
| | | |
Gemstone Education

Diamond Education

Jewelry Education

Metals Education

Settings Education

Designs Styles Education

Ring Size Education

Certification Education

Authencity Education

Genuine Gems Education

Buying Online Education

Jewelry Care Education

Gems Care Education

Company Info Education

Sapphire Jewelry Advice

Emerald Jewelry Advice

Ruby Jewelry Education

Antique Jewelry Advice

Gems Mining Education

Eco-Friendly Education
Online Shopping Tips - How to Buy Authentic Jewelry, Genuine Gemstones, Natural Diamonds & Real Gold
What is a Genuine Gemstone? Know All About Genuine Gemstones. Read More.
What is Authentic Jewelry? Know All About Authentic. Read More.
What is Certified Jewelry? Know All About Certified Jewelry. Read More.
What is Fine Designer Jewelry? Know All About Fine Jewelry. Read More.
Genuine Gemstones Identification? Know All About Fine Genuine Gemstones. Read More.
What is Real Gold, Platinum, Silver, Palladium or Fake Gold Filled, Gold Plated? Know All About Real Gold, Platinum, Silver, Palladium, Platinum, Silver, Palladium. Read More.
Jewelry Caring & Cleaning, Ruby Jewelry Caring & Cleaning, Sapphire Jewelry Caring & Cleaning, Emerald Jewelry Caring & Cleaning, Diamond Caring & Cleaning. Read More.
Genuine Diamond Testers, Genuine Gemstones Testers, Real Metal Testers, Authentic Jewelry Testers. ? Know All About Testers to Identify Natural Diamonds, Genuine Gemstones, Real Metals and Authentic Jewelry. Read More.
Sndgems Jewelry Trade Affiliations, Read More and Conflict-Free Diamonds. Read More.
Celebrity News - Red Carpet, Oscars, Celebrity Jewelry. Read More.
Fine-Quality Burma Ruby, Ceylon Ruby, Kashmir Sapphire, Burma Sapphie, Columbian Emerald Guides. Read More.
Complete Online Shopping Guide to ensure safe shopping, getting quality value product with money back guarantee when shopping online for jewelry. Read More.
Identification of Synthetic or Fake Emeralds from Genuine Emeralds Guidelines. Read More.
Identification of Synthetic or Fake Rubies and Sapphires from Genuine Rubies and Sapphires Guides. Read More.
Identification of Ruby, Sapphire Sources - If they're from Burma, Ceylon or Thailand. Read More.
Identification of Emerald Sources - If they're from Columbia, Zambia, Brazil, Africa. Read More.
Gemstone Buying Guides - How to Evaluate, Identify & Select Genuine Gemstones of Good Quality. Read More.
Gemology 101: Gemologists Identification & Valuation of Gemstones Diamonds. Read More.
Identification of Synthetic or Fake Imitation Diamonds from Genuine Diamonds Buying Guides. Read More.
Jewelry Appraisal Education Center - What's Your Jewelry Worth? Jewelry Appraisal, Diamond and Gemstone Appraisals Guidance. Authentic Jewelry: Certified Diamond & Genuine Gemstone Jewelry. Read More.
Learn about Diamond Ring Styles and Designs – Choose your Perfect Engagement Ring, Anniversary Ring or Wedding Ring. Learn More.
The Worlds Top Jewelry Stores, Online Shopping Guides. Read More.
Complete Online Shopping Guide to ensure safe, secure online jewelry shopping. Read More.