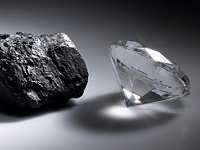 Sndgems jewelry guides are easy to use, interesting and helpful guide to buying jewelry onle. Our jewelry guides are indispensable guide to judging jewelry characterstics, distinguishing genuine from imitation, making wise choices, useful to all type of consumers, from professional jewelry to online searchers. Our diamond guides help everyone in viewing diamonds as gemologists, diamond experts, diamond dealers, experienced lapidaries, diamond buyers and online customers. Our diamond guides dissects each aspect of diamond value in detail with a wealth of diamond grading information. Our gemstone guides help everyone in viewing colored gemstones as gemologists, gem dealers, experienced lapidaries, gem buyers and online customers. Our gemstone guides dissects each aspect of ruby, sapphire, ruby value in detail with a wealth of gemstone grading information. Our guides offers step-by-step instructions for how to examine and judge the quality and craftsmanship and materials even if you dont know anything about jewelry. If you're thinking of buying jewelry online this guide is a best place to start. Our guides will help you to know about jewelry details such as finishes, settings, flaws and fakes. Our guides cover diamonds, gemstones, jewelry craftsmanship, treatments, diamond and gems sources, appraisals. There is something for everyone.
Jewelry History - Inspirations form The Historical Jewelry Eras
Jewelry History is a history of beautiful Antique jewelry more popularly known as Vintage jewelry and has inspired innumerable jewelers, celebrities and jewelry lovers all over the world in modern times . It is simply exquisite and is loved because of its distinctive designs, scarcity, purity, quality of materials and finely crafted meticulous work done by the jewelers on each exotic piece of jewelry. To appreciate and understand, jewelry history and the magnificient antique jewelry designs we need to have an understanding of the jewelry eras from which these unique pieces of jewelry were derived.
The major jewelry eras are under
The major jewelry eras are under
The Ancient Era Jewelry (4000B.C.- 476 B.C.)
The Medieval Era Jewelry (476 – 1450)
The Renaissance Era Jewelry (1450-1600)
The Elizabethan Era Jewelry (1558 – 1603)
The Baroque Era Jewelry (1600 – 1750)
The
Georgian Era Jewelry (1760 – 1837)
The Regency Era Jewelry (1812 – 1830)
The Victorian Era Jewelry (1837 – 1901)
The Art Nouveau Era jewelry ( 1890 – 1915)
The Edwardian Era Jewelry (1901 – 1919)
The Art Deco Era Jewelry (1920 – 1935)
The Retro Era Jewelry or the Estate Jewelry Era ( 1935 – 1950)
The Elizabethan Jewelry Era (1558 – 1603)
The Baroque Jewelry Era (1600 – 1750)
The Georgian period of jewelry was named after the kings who ruled during that period, i.e
England's Kings George I, II and III. During this time the aristocrats were famous for their love for jewels and jewelry. They wore a large number of jewels on their coat buttons, knee breeches and shoe buckles too had jewels. Women would wear a complete matching jewelry set that consisted of a matching necklace, ring, bracelets, earrings and a tiara.
Crowned Heart Design was very common in rings for women
.
All jewelry of the Georgian era was lighter, more airy and was
handmade
, so was not perfect . Georgian jewelry is characterized by exquisite high Karat gold, berlin iron and
pinchbeck metal work along with Old Mine cut, Rose Cut and Table Cut Stones
.
Mine Cut
or
Rose Cut
diamonds were the norm. These showed fewer facets, with more variations than modern stones. Mine cuts have a flat top; Rose cuts have a pointed top.
Common motifs of this era are stars, ribbons, scrolls and flowers. Popular trends were, cameos, intaglios,
mourning jewelry or "memento mori
,
Chatelaines
, floral designs, neoclassical motifs, Berlin iron and painted miniatures. Jewelry that comes apart to form different pieces is highly prized from this era. For example : A piece that initially looks to be a necklace might be designed to come apart and form two bracelets - or a bracelet could become a brooch and earrings.
Jewelry of this period has its inpiration from the styles and trends in arts, architecture and interior decoration popular in Greek, Roman, Gothic, Rococo and Pompeiian
At the beginning of the Georgian period diamonds were the main stone used for jewelry designing and diamond cutters discovered exciting gem cuts like the rose cut, cushion cut, and brilliant cuts. In the 1750's colored precious stones like emeralds, rubies, and sapphires were worn along with new stones like white-imperial-pink topazes, amethyst, chartreuse chrysoberyl, coral, ivory, pearls, and garnets. As an alternative to diamond the use of paste, rock crystal, marcasite, and cut steel was also very common. Many of the
rare Georgian pieces of jewelry have been redesigned to reflect more contemporary designs and are highly prized collectibles
The Regency Jewelry Era (1812 – 1830)
The Victorian Jewelry Era (1837 – 1901)
The early Victorian era`s romantic vintage jewelry is characterized by nature themes. In this era jewelry was made from gold. Popular jewelry items include brooches, lockets for day wear and diamonds and colored gemstones for the evenings. The Mid Victorian era jewelry designs have an undertone of "mourning" which is clearly reflected in the use of dark stones, such as onyx, jet, amethyst and garnet. Grave designs
configured. Shells, mosaics, and colorful gems were often incorporated into a piece. In the late Victorian era jewelry designs were lively and vibrating and there was frequent use of precious stones like diamonds, sapphires, peridot and spinel in the design of every piece of jewelry. Use of shapes like, stars, crescents etc with inspiration from outer space was the trend.
The Art Nouveau Jewelry Era ( 1890 – 1915)
The Art Nouveau style first developed in an effort to bring originality and unique beauty back to jewelry as jewelry in the Victorian period became more available due to mass production, as a result of the industrial revolution. In 1861, William Morris with the support and collaboration of other artists in England started the Arts and crafts Movement not supporting the 19th century artistic designs. Though his movement did not gain too much momentem in England, his thoughts greatly inspired a Belgian architect Victor Horta, who began designing a building "la Maison Tassel", in the art nouveau style. In Brussels too some artists were inspired by William Morris` movement and tried to develop new art forms. Finally, in 1895 the word art nouveau was coined in France. This was a name given to a showroom of new arts owned by a japanese art collector, Siegfried Bing.
The Art Nouveau jewelry featured designs that were curvy, mystical and fluid. The style, was most often characterized by beautiful young women with flowing hair that graced lockets, brooches and rings, sash pins and buckles. Another unique characteristic of The Art Nouveau jewelry is that it has fluid lines made of stylized vines, flowers and foliage. Typical images included nude female figures, heads, insects, crescents and common plants. Exotic art inspirations from Japan, which had then opened to the west in 1853, had a great influence on Art Nouveau Jewelry designs. Art Nouveau Jewelry designs are also influenced by
Celtic, Gothic and Rococo art. During this period materials were not as important as design and craftsmanship. Apart from, gold , silver and diamonds many different materials like horns, copper, tortoise-shell, ivory, carved glass, shells, pearls, and gemstones cut in cabochon were used with a number of varied gemstones like amber, opals, blister pearls, moonstones, citrines and peridots to design Art Nouveau jewelry . A beautiful enameling technique called the Plique A'Jour was highly in demand during those days. Some famous designers of this age were Rene Lalique, Louis Tiffany, Karl Faberge, George Fouquet, William Kerr and Unger Brothers. By 1915 the Art Nouveau was no longer considered a style statement, it became old fashioned and faded away. Many of the rare Art Nouveau pieces of jewelry have been redesigned using precious gems like diamond, ruby, emerald, sapphire and color diamond to reflect more modern designs and are highly prized collectibles
.
The Edwardian Jewelry Era (1901 – 1919)
The Edwardian Period lasted from 1901 to 1919. King Edward VII and Queen Alexandria, led the English society to a new level of sophistication and style in fashions and jewelry which is till today highly in demand. Jewelers used platinum and diamonds to create intricate and delicate filigree patterns that resembled lace and the houses of Cartier and Tiffany dominated jewelry design. Light and airy designs became hallmarks of Edwardian jewelry. Edwardian lady wore lots of open, lacy jewelry imitating the Indian Maharajahs whose jewelry designs the queen loved. Pearls were quite fashionable, along with jewels for the hair, or "tiaras" combined with beautiful dangling earrings. King Edward enjoyed sports and encouraged the use of sporting motifs. He also helped make his good luck stone, the peridot, very popular. The elegance, beauty and superb craftsmanship of Edwardian jewelry has remained unparalleled through the ages. Motifs for Edwardian Jewelryincluded Stars, ribbons and bows.Colored gems like demantoid garnets from the Urals, pale blue sapphires from Montana, Black Opals from Australia, amethysts, peridots, unheated acquamarines etc were frequently combined with tiny pearls or diamonds. Setting baguette cut diamonds, marquise cut diamonds, trapeze cut diamonds and triangular cut diamonds with calibre-cut rubies, emeralds and sapphires is a signature edwardian style jewelry. With the advent of the first world war the luxurious edwardian style dissapeared.
The Art Deco Jewelry Era (1920 – 1935)
This decorative style originated between 1920 and
1935 in
Paris,
France after L'Exposition Internationale des Arts Décoratifs et Industriels Modernes of 1925.
This was the era of Jazz and flappers
.The Art Deco style emphasized African, Egyptian, Indian and Japanese themes, geometric design, abstract pattern, exotic motifs, well defined lines and bold colors, extensive use of bakelite, celluloid, and enamels. Diamonds, emeralds, rubies and sapphires were the gems of choice, embellishing the long necklaces and dripping earrings of the time. Women wore long gold necklaces and multiple stands of pearls, bracelets were worn in duplicates, watches and cocktail rings too were very popular. Men's jewelry also came into vogue as men became more comfortable wearing jewelry . Beads were incorporated into chokers, while metals were polished and used to accessorize. Platinum and white gold was used extensively in fine jewelry. In costume jewelry, Rhodium plating was used instead of these expensive metals. The Invisible setting was
developed by Van Cleef & Arpels which allowed gems to be mounted, through a system of grooves and rails, in such a way that no metal was visible. Gérard Sandoz, Paul Poiret, René Lalique, Louis Comfort Tiffany, Henri Matisse, Pablo Picasso, Jean Després were some of the famous designers of the art deco period.The Art deco bracelets became very popular and were called the plaque, flexible link, box, strap, band or straight-line The straight-line bracelet often featured the new square cut diamonds developed in Paris, aptly termed "French-cut" diamonds. Art Deco bracelets were frequently accented with natural and synthetic rubies and sapphires.
Modern streamlined designs, with geometric gemstone cuts and bold color combinations were the signature style of the art deco jewelry. Another style typical of the Art Deco era is jewelry with Pave set stones.
The Retro Jewelry Era or the Estate Jewelry Era ( 1935 – 1950)
Retro is a term used for jewelry from the 1930s through early 50s that are characterized by large, glamorous designs in yellow and rose gold. Synthetic and semi-precious stones were popular as precious stones were scarce. During the depression, World War II and the post-war years, metals and stones were harder to come by so jewelers creatively used small amounts of material to create chunky, machine-inspired pieces. Retro jewelry is still wearable and en vogue today.
Jewelry from the 1960s and later is referred to as estate. While not old enough to be true antiques, these pieces have unique style and flair. Like retro jewelry, these pieces are bold but tend to be more chunky and abstract than their predecessors. Free-form linear and floral designs full of flash and diamonds make these pieces distinctive.
Guide to Choosing Your Settings
The beauty and craftsmanship of a diamond ring depends a lot on the diamond type and quality of the setting. So it is very important to pay attention to the setting type that is used while designing
or purchasing a diamond ring. We need to know facts like whether the metal will hold the stone evenly with a smooth and fine finish. Will the stone be held firmly in the setting? etc An understanding of the setting types will help us know what will best suit on the ring to give it a perfect look.
There are two basic types of gemstone settings: Open Settings and Closed Settings.
Open settings are any type of setting that allows light to enter through the bottom of a faceted or transparent gemstone. For eg tension setting, prong setting, care setting, frustum settings. In a closed setting light can only enter the stone from the top. This type of setting is appropriate for opaque cabochon-cut stones and highly refractive faceted stones where light can enter through the crown and table of the stone and be reflected back to the observer from within. For example bezel setting, pave setting, channel settings.
Some of the most common diamond setting types that you will find in a jewelry store are as under.
In this type of setting, diamonds are fit into tapered holes and set almost level with the surface of the ring. Then some of the surrounding metal is raised to form beads which hold the diamonds in place. Sometimes the metal around the bead-set stones is raised or engraved to form decorative patterns. When there are three or more rows of diamonds in this way without partitions between the stones, it is called pave, which, in French means paved like a cobblestone road. In order to give the impression of a continuous diamond surface, it is customary to use white gold or platinum to support pave-set diamonds even if the rest of the ring is in yellow gold. This setting usually protects diamonds better than a prong setting.. Pave set rings appear larger even though the stones are smaller. Each tiny diamond, weighing just a few points, is fully cut with 58 facets. Though small in size, each stone contributes to the overall, shimmering look of the diamond ring . After it is positioned in its hole, tiny bits of metal from the surface of the shank are pushed over the edge of the diamond, forming tiny beads to hold the stone in place. This is a risky setting method in terms of possible stone damage. It does not provide as smooth of ring surface as bezel, channel and flush setting
This is the most common type of setting. Prong setting is often used to hold the diamond in a solitaire diamond rings. Prong setting puts the emphasis on the stones and not the metal. It involves fitting the diamond in a metal head or basket and securing it with a minimum of three prongs or metal claws. The purpose of any setting is to hold the diamonds securely in the mounting and at the same time allow light to enter the diamonds for maximum brilliance. The shape of the prongs can vary. They may be rounded, elongated or pointed. There are many decorative variations of this setting style. The more metal used to hold the diamonds, the more secure they are; the less metal used, the greater the chance for the diamond to reflect light. For this reason, platinum is often the metal of choice for diamond solitaires. Because platinum is both dense and strong, very thin wires of it are sufficient to hold the diamond securely in place. The diamond may be raised high up above the shank to give it a larger appearance. In such a setting, the prongs are attached to the central setting of a ring, known as the head or basket. Each prong extends upward and outward from the head, arching over the diamond to form a secure grip. The ideal prong tapers to a rounded point. It should be smoothly finished, diminishing any chance of the prong snagging the threads of your clothes. The prongs should also be placed at the key points of the stone, typically at four corners or at four, five or six points evenly spaced around the stone, to offer security without interfering with the stone's brilliance. It allows more of the stone to be in view than most other styles. It's quicker and, therefore, less expensive to set than most other styles. It can hold large diamonds securely. Settings with six prongs are more secure than those with four prong. This setting allows diamonds to be more easily cleaned than the other styles. It can be used to set any type of gemstone, no matter how fragile it is. The major disadvantage of this setting is that it may not provide as smooth of a ring surface as some of the other styles. It does not protect diamonds as well as other styles since it leaves most of the girdle are exposed.
This style is often used for wedding bands, but it may also be used to accent center stones. The diamonds are suspended in a channel of vertical walls with no metal separating the stones. Channel setting is also used when there is no center stone at all. The placement of baguettes around an entire band is a beautiful choice for a wedding band, one that goes well with a matching ring set with a diamond solitaire. Channel setting offers a sleek, elegant appearance, though the end result is a very different look. Channel setting protects the girdle are of diamonds as well as provide a smooth ring surface. None of the edges are exposed, and so they are not subject to hard knocks or general wear and tear. Usually more time consuming and costly than prong setting, when properly done. It should not be used for fragile gems.
A bezel is a band of metal that surrounds the diamond and holds it in place. They have become popular now as attractive settings for diamonds. The bezel may either fully or partially encircle the diamond. A bezel is a collar of precious metal that wraps around the diamond. The bezel is attached to the top of the ring and stands up above it, adding height and another dimension to the setting. Although solid bezels have a very traditional look, the bezel may be 'split' into two sections, arcing around just part of the diamond. It provides good protection for girdle and pavilion areas of the diamond. It can be used to set almost all gemstones without causing damage to them. It accentuates the circumference of the stone, making it appear larger than in prong setting. It provides a smooth ring surface. The major disadvantage of this setting is that it is usually more time consuming and expensive than prong and bead setting.
Tension set products (rings & settings) are a unique means of showing and selling loose diamonds. Tension set diamonds, sometimes known as "floating diamonds" or "suspended diamonds". Ingenious setting which exposes the majority of the diamond to the surrounding light. Prong setting can over-power the stone and make it look heavy. A tension-set diamond is pressure held at its girdle within a gap created at the two pressing ends of a ring. The result is a stunning visual and aesthetic effect which exposes much of the diamond to the eye, and renders it to appear to almost hover in midair. Tension set product (rings & settings) is the very best method of showing a stones brilliance. It can enhance the color of the diamond by as much as two grades. There have been no known diamond losses due to tension set design. Diamond, ruby, emerald and sapphire in tension set rings are popular as engagement setting and also as anniversary ring. The tension set ring concept is more than 40 years old. Tension set products are available in 14K yellow or white gold; 18K yellow or white gold; platinum and 18K yellow white gold & platinum. Stones with hardness of 8 and up can be set in tension ring settings. Any stone with surface fracture is not suitable for tension mounting. Rubies and sapphies as well as diamonds can be tension set in ring settings. Tension set products have been manufactured for stone sizes from 10 points (0.10 carat) to 8 carats. Tension set products are mostly made for round and princess cut diamonds (square).Tension set products are also manufactured for marquise, pears, trillion, radiant cut, and octogon diamonds.
Burnish Setting or Flush Setting
Flush Settings popularly known as Burnish Settings are a popular style among people who use their hands a lot in their profession as this setting offers good protection for their diamonds. In this setting the Diamonds are sunk into the mounting until they are nearly level or flush with the surface. Only the table of the diamond and a bit of the upper pavilion facets show. This is an innovative setting providing freedom to the diamond from the constraints of channel walls, prongs etc. This technique also seems to go against everything we know about diamonds in relation to light, but it's a very popular setting with a very subtle look. Flush Setting protects the girdle area of the diamonds and gives a smooth, tailored look. The flush setting is also used for larger stones, offering great protection and a modern look. This setting is usually more time consuming and expensive than prong and bead setting. It is a risky setting method, in terms of damage to the stones, so it should not be used for fragile gems.
Invisible-set diamonds are placed tightly next to each other with the metal of the setting concealed underneath the diamonds, allowing them to form a continous surface. It enhances brilliance because there's no metal on top of the stone to impede the entry of light. The invisible setting technique was developed in France more than two centuries ago. Jewelry designers use invisible setting techniques to create the illusion of larger diamonds in engagement rings and wedding rings. For eg a three stone ring that is prong set, round brilliant cut center diamond that's surrounded on the sides by princess cut diamonds may have an invisible setting to enhance its beauty
In this setting, the stones are set between bars. The diamonds are nested in grooves and overlapped by metal using a special hammering tool. This type of setting is used for gems with hardness of 9 and up. Bar setting is a form of channel setting, except that
the diamonds are set in channels across a ring, and stones on each end of the channel are exposed at the edges of the mounting instead of being secured in metal.
The cluster setting is another variation on the theme of choosing a ring with a number of smaller diamonds. There are cluster rings with the stones arranged in the form of a stylized flower, or those done as an abstract arrangement of stones. Cluster rings are usually multi-level, with considerable height above the hand. The arrangement of stones can be quite open and airy looking, or it may be more tightly arranged. The choice is a matter of taste, but the shape of the finger can also play a role in making that choice. Remember that the openwork design lengthens the look of the finger and the hand, while the more closed design draws the eye toward the hand.
The same beading technique may be used on a ring in which the diamonds are spaced slightly apart. In this instance the metal work is much more of a statement and a design element. These beads, larger and more prominent, may be engraved or decorated. The diamonds may also be slightly larger in size. By varying the size of the stones and the size of the beadwork, the designer creates a totally different look.
In the ballerina setting the baguette diamonds are placed tapering, they flow around a center stone to form a 'tutu', that short flared skirt worn by ballet dancers. There are ballerina rings in which baguettes are set in an undulating curve that literally emulates the tutu skirt of a dancer. This setting is used in the design of Classic multistone rings.
Get Proposal and Engagement Rings ideas from Celebrities
Celebrity Engagement Rings have a brilliant sparkle and a unique and mind blowing design. If you are planning for your engagement or wedding do not miss out on grabbing ideas from how celebrities made their proposals so special. We have complied a list of gorgeous celebrities and their one of a kind, stunning diamond and gemstone engagement rings. Our celebrities inspired engagement ring guide will help you steal the style of your favourite celebrity and guide you how to get their look.
Kim Kardashian Engagement Ring

Kris Humphries, a well paid basketball player proposed Kim Kardashian with an engagement ring designed by Lorraine Schwartz and featuring a 20.5 carat diamond engagement ring . The magnificient diamond ring consists of three pieces of white diamond sitting on a platinum band. The main diamond in the middle weighs about 16.5 carat and cut in emerald shape. The other two trapezoid-cut stones each weighs about 2 carat. The diamonds on the ring are graded VS (very slight), an indication of excellent quality diamonds.The estimates costs somewhere around $2 million. Kim Kardashian's engagement ring is often compared to her sister Khloe Kardashian's 2009 engagement ring. Khloe Kardashian received a stunning 12.5 carat diamon ring from hubbyLamar Odom, a basketball player who is far better compensated than Kris, but that was less than half the cost of Kim's at $850,000.Kim Kardashian's ring is even heavier than Kate Middleton's 18 carat sapphire-diamond royal engagement band that once belonged to the late Princess Diana.
Sure this is out of your price range, you'll be happy to know that beautiful diamond engagement rings are available for much less. Sparkle and dazzle Online carries a magnificent collection of Diamond Engagement Rings at affordable prices.Browse through thousands of celebrity style genuine diamond rings. Sndgems.com also carries the latest collection of Designer Ruby Diamond Rings, Sapphire Diamond Rings and Emerald Diamond Rings
Halle Berry`s Engagement Ring
Halle Berry engaged to French actor Oliver Martinez shows off her one of a kind emerald engagement ring which is a little bit of an antique art deco style and could be worth up to $100,000 or maybe more. The custom-designed etching on the ring is likely filigree — a popular request that makes an engagement ring truly one-of-a-kind .The ring is textured and contains codes and symbols which you cannot see .The symbols and codes represent the couple's story and only they can interpret it. Emeralds make beautiful engagement rings, even among non-celebs. If you are looking for an elegant, exotic and fancy emerald diamond ring for your fiancé, Sparkle and dazzles` must have genuine premier designer emerald diamond rings feature classic and delicate designs and are all time favorites. They offer great prices too. Save now on celebrity style engagement rings!
What do you thing about Halle Berry's extra-special ring - please post your comments.
Erin Brady`s Engagement Ring.
The 63-year-old Tyler asked for Brady's hand with a 5-carat brilliant cut sparkler designed by celebrity jeweler Looree Rodkin. The glittering brilliant cut diamond sits on a micro pave diamond-and-platinum band. Tyler has been dating Brady for five years. His last marriage, to clothing designer Teresa Barrick, ended in 2006. Get Brady`s glam stunner for a fraction of the price! For more celeb designer rings, check out our collection of Sparkle and Dazzle Celebrity Inspired Engagement Rings! Make her feel like a star and take her breath away when she first sees her diamond engagement ring.
Zara Phillips Engagement Ring
Zara`s platinum-and-pave diamond engagement ring is simply magnificient! Zara phillips, the Queen's eldest granddaughter, the royal darling,13th in line to the throne and a cousin of Princes William and Harry, engaged with fiance Mike Tindall, an English rugby player .Tindall rather than opting for an antique or a family heirloom had a bespoke diamond and platinum engagement ring made by a jeweler. In the centre is a single, solitaire diamond sitting on tens of pavé set diamonds on a split shank or band made from platinum.
We've found some round-cut baubles that have a similar feel. Check out our favorite options under the jump. Browse more
Zara Phillips style engagement Rings here. For deals on genuine diamond engagement rings delicately designed by designers visit www.sndgems.com and save now on incredibly unique engagement rings .You have another option of making her happy with a custom design engagement ring.
Britney Spears Engagement Ring
The beaming, pop diva Britney Spears celebrated their engagement and her hubby-to-be's 40th birthday in Las Vegas. Fiancé Jason Trawic chose her a sparkling 3 carat Neil Lane Diamond and pave band ring.The royal treatment of the ring continues all the way around the finger with platinum set diamonds throughout the entire ring.
The estimated price tag for this magnificient creation is
a whopping $90,000!. Looking for deals on genuine diamond engagement rings delicately designed by designers visit www.sndgems.com and save now on incredibly unique engagement rings .You have another option of making her happy with a custom design engagement ring.
Looking for a similar design, get a custom made ring, Britney Spears style in the sndgems collection of fine jewelry. You can also give Britney Sperars style a twist by alterning the stone to an emerald , ruby or a sapphire. Sndgems.com has an amazing collection of genuine Emerald Diamond rings, Sapphire Diamond rings and Ruby diamond rings inspired from celebrity style engagement rings. Each ring is very lovingly crafted to give it a unique and stylish look. Sparkle and Dazzles offers superior quality engagement rings at prices that suit your budget. Satisfaction is guaranteed! What do you think of Britney Spears' ring . Post your comments here
Gisele Bundchen Engagement Ring
Gisele Bundchen got a very beautiful
diamond engagement ring
. Brazilian beauty Gisele Bundchen received this beautiful 4-carat
engagement ring
from American football star, Tom Brady. It is estimated to cost $150000. The ring is absolutely mindblowing, elegant and classy, a solitaire roung brilliant diamond, flanked by two triangualr stones on the sides in platinum settings. Gisele Bundchen is one of the most famous models in the world. The 28-year-old model tied the knot with New England Patriots quarterback Tom, 31, at St Monica's Church in the LA beachside suburb of Santa Monica.You cannot be Gisele Bundchen or Tom brady but you can definitely look for similar genuine diamond engagement ring designed by sparkle and dazzle exotic designers at a lesser price. Make your fiance feel like a queen with our affordable genuine
diamond engagement rings
.
Kristin Cavallari Engagement Ring
Kristin Cavallari`s the 24-year-old reality star, accepted NFL player Jay Cutler's proposal over the Easter weekend with an impressive engagement ring. Kristin's diamond is an asscher cut, which is one of the most popular modern cuts.The ring boasts 10 round side diamonds, which are estimated to be nearly 1.5 carats. In total,it is estimated the ring would be worth a whopping $125,000!Absoutely gorgeous ring that anyone would love.What is so essential is to realize that such a stunning ring is not out of your reach. You can check our similar designs at reachable prices at sndgems fine jewelers. Sparkle and Dazzle offers the best affordable designer genuine diamond jewelry. Snag this clear jewelry design for yourself and once you slip it on, you will never want to take it off.


Katherine Heigl Engagement Ring
Hollywood star Katherine Heigl 3-carat, pear-cut diamond flanked by pave diamonds from musician hubby Josh Kelly is simply stunning with an effervescent sense of French style. Platinum solitaire setting accented with side stones is a popular style is hollywood. A unique piece of jewelry by Ryan Ryan design, this ring has sentimental value as half of the platinum band is from her mother`s own engagement band. Sndgems.com fine jewelers can help transform your halo diamond engagement ring dream into a sparkling reality . Check out their magnificient collection of diamond engagement rings and wedding bands and the get amazing looks without those high prices.
Jenna Dewan Engagement Ring
The beautiful actress/ model Jenna Dewan got a huge exotic vintage style diamond engagement ring from Channing Tatum. She loves her ring and it grabs as much attention as she does because of its beauty and size. While they were holidaying at the Four Seasons Maui at Wailea, Neil Lane, helped Tatum and Jenna design their Oval cut diamond solitaire engagement ring in platinum settings with 1.62 carats. To steal her style, check out our engagement rings collection at affordable prices. sndgems.com offers a wide collection of antique style diamond engagement rings. Our spectacular collection can make you feel good and luxurous with a guilt free purchase.
Gwyneth Paltrow Engagement Ring
Chris Martin, Coldplay Singer proposed to American actress Gwyneth Paltrow with this asscher cut diamond with a double band in 2003.Gwyneth Paltrow garnered worldwide recognition through her performance in Shakespeare in Love (1998), for which she won the Academy Award for Best Actress, a Golden Globe Award and two Screen Actors Guild Awards, for Outstanding Lead Actress and as a member of the Outstanding Cast. Gwyneth Paltrow halo engagement ring with micro pave halo setting is simply exotic and elegant, and is a perfect example of the celebrity engagement rings. It is an all time favourite of many. If you are inspired by this beautiful ring visit sparkle and dazzle and get a custom ring built for you that fits your budget.
Beautiful and charming actress Anne Hathaway received a 6 carat rock from fiancé Adam Shulman. This illuminating and gorgeous diamond engagement ring, featuring a round stone, was designed by Adam Shulman in collaboration with Kwiat Heritage Jewels in a timeless platinum setting. It carries a price tag of approximately $150,000. Luckily you need not be a celebrity to gift a similar design to your love. Make your proposal memorable with a designer engagement ring from sparkle and dazzle. Your partner is sure to cherish it! Every engagement ring at sndgems is delicately made with the best diamonds, carefully selected, to make her feel like a queen.Check their collection. They have a sure hit collection of genuine diamond platinum enagement rings and designer wedding bands.
Do you love her ring and want to get a similar one for your enagagement. Please comment
Kate Middleton Engagement Ring
Prince William proposed to his girlfriend Kate Middleton using the treasured engagement ring that belonged to his mother.The 28-year-old Prince made the proposal using the dazzling oval blue 18-carat sapphire and diamond ring while they were on holiday in Kenya.The ring has 14 diamonds encircling the sapphire. It is estimated that the sapphire alone is worth about $300,000 retail and the whole ring would be about half-million dollars. Sapphires, also called the royal gem, is loved by the royals in Britain . Today we find a lot of Lady Diana`s/ Kate Middeltons Engagement Ring replicas. But if you really want your beloved to feel speacial do not fall for any replica instead look for a jeweler carrying authentic sapphire diamond engagement rings. Do not miss on the Sparkle and Dazzle collection of Sapphire Diamond Rings. They are the most impressive, classic, gorgeous and brilliant and most of all 100% authentic.Leave a unique impression on your to be fiance with a sapphire diamond engagement ring.Pick a good bling and she is sure to feel like a Queen.
Miley Cyrus was spotted wearing the diamond sparkler which is believed to be gifted to her by Hunger Games hunk Liam Hemsworth. Miley Cyrus tweets to the rumours that "Its a topaz".
Leave a unique impression on your to be fiance with a ring from the celebrity rings collection from sparkle and dazzle fine jewelry designers, committed to make her feel the most special woman.
What does Miley glittering engagement ring tell about her style. Please comment.
Erin Brady`s Engagement Ring.
The 63-year-old Tyler asked for Brady's hand with a 5-carat brilliant cut sparkler designed by celebrity jeweler Loree Rodkin. The glittering brilliant cut diamond sits on a micro pave diamond-and-platinum band. Tyler has been dating Brady for five years. His last marriage, to clothing designer Teresa Barrick, ended in 2006.
The 34-year-old art consultant
Will Kopelman proposed Drew Barrymore
with a magnificent, D-color radiant cut diamond. According to the jewelery company, the ring Kopelman chose is just under 4 carats,colorless diamond, which is situated on a diamond-covered band. The bling was designed by Graff Diamonds.
Tamera Mowry, actress and former star of the television show Sister got engaged to her longtime boyfriend, Fox News Correspondent, Adam Housley. Housley proposed while the couple was in Italy with a vintage inspired design by Verragio
Real Housewife of Atlanta Kim Zolciak Tweeted out a photo of her 10-carat diamond engagement ring for all to see two weeks after engaging with Atlanta Falcons player Kroy Biermann. The Stunning ring has a Cushion cut.The cut gives off a larger-than-life vibe fitting for Zolciak's personality.
Disney darling Brenda Song got engaged to The Social Network star and her beau, Trace Cyrus who proposed her with a stunning cushion-cut diamond engagement ring
Natalie Portman`s Engagement Ring
Portman announced her engagement to Benjamin Millepied in late December 2010. Natalie Portman`s eco-friendly Vintage inspired sparkler, carying an estimated value of $35,000, is a simply stunning engagement ring. Dancer-model fiancé Benjamin Millepied, thoughtfully designed it to include recycled platinum, an antique round diamond center stone and accenting pavé diamonds taken from a conflict-free mine. This gorgeous piece was designed by Jamie Wolf, a ballet dancer turned jewelry designer. If you love this amazing double halo engagement ring, check out its delightful look alikes at affordable prices. You will love them. Guaranteed!
What do U think of Portman's "one-of-a-kind" engagement ring? Post your comments here.
Kate Moss Engagement Ring
Super Mode Kate Moss was proposed with a vintage style engagement ring by her boyfriend rocker Jamie Hince.The ring is estimated to value £14000. Moss' vintage-style, with a large oval diamond set in a double-shank band, coordinates perfectly with her bohemian-meets-glam style. Looking to create a one-of-a-kind love token to reflect unique sensibilities Check our top selection of similar rings. Even though these look like quite expensive pieces, the prices are kept as affordable as possible.
Elizabeth Hurley Engagement Ring
Shane Warne
proposed to actress and breast cancer activist
Elizabeth Hurleywith a square-cut sapphire flanked by two trillion-cut white diamonds. The actress' sapphire and diamond ring is worth an estimated $100,000. Its a platinum setting with an approximate 9-carat center blue sapphire and a 2-carat Trillion cut diamond on each side. Did you like the ring? Isin`t it glamorous and exquisite. Post your comments here.
For more, click through the gallery to see similar rings at affordable prices.
Penelope Cruz`s Engagement Ring
Javier Bardem proposed to Penelope Cruz with a vintage 3-carat sapphire ring worth roughly $30,000.
If that's a bit out of your price range, you'll be happy to know that beautiful sapphire engagement rings are available for much less. Sparkle and dazzle has a magnificent collection of Natural Sapphire Diamond Rings at affordable prices.
Gemstone Education

Diamond Education

Jewelry Education

Metals Education

Settings Education

Designs Styles Education

Ring Size Education

Certification Education

Authencity Education

Genuine Gems Education

Buying Online Education

Jewelry Care Education

Gems Care Education

Company Info Education

Sapphire Jewelry Advice

Emerald Jewelry Advice

Ruby Jewelry Education

Antique Jewelry Advice

Gems Mining Education

Eco-Friendly Education
Online Shopping Tips - How to Buy Authentic Jewelry, Genuine Gemstones, Natural Diamonds & Real Gold
What is a Genuine Gemstone? Know All About Genuine Gemstones. Read More.
What is Authentic Jewelry? Know All About Authentic. Read More.
What is Certified Jewelry? Know All About Certified Jewelry. Read More.
What is Fine Designer Jewelry? Know All About Fine Jewelry. Read More.
Genuine Gemstones Identification? Know All About Fine Genuine Gemstones. Read More.
What is Real Gold, Platinum, Silver, Palladium or Fake Gold Filled, Gold Plated? Know All About Real Gold, Platinum, Silver, Palladium, Platinum, Silver, Palladium. Read More.
Jewelry Caring & Cleaning, Ruby Jewelry Caring & Cleaning, Sapphire Jewelry Caring & Cleaning, Emerald Jewelry Caring & Cleaning, Diamond Caring & Cleaning. Read More.
Genuine Diamond Testers, Genuine Gemstones Testers, Real Metal Testers, Authentic Jewelry Testers. ? Know All About Testers to Identify Natural Diamonds, Genuine Gemstones, Real Metals and Authentic Jewelry. Read More.
Complete Online Shopping Guide to ensure safe, secure online jewelry shoppng. Read More.