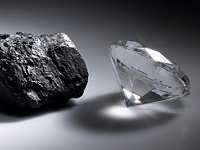 Sndgems jewelry guides are easy to use, interesting and helpful guide to buying jewelry onle. Our jewelry guides are indispensable guide to judging jewelry characterstics, distinguishing genuine from imitation, making wise choices, useful to all type of consumers, from professional jewelry to online searchers. Our diamond guides help everyone in viewing diamonds as gemologists, diamond experts, diamond dealers, experienced lapidaries, diamond buyers and online customers. Our diamond guides dissects each aspect of diamond value in detail with a wealth of diamond grading information. Our gemstone guides help everyone in viewing colored gemstones as gemologists, gem dealers, experienced lapidaries, gem buyers and online customers. Our gemstone guides dissects each aspect of ruby, sapphire, ruby value in detail with a wealth of gemstone grading information. Our guides offers step-by-step instructions for how to examine and judge the quality and craftsmanship and materials even if you dont know anything about jewelry. If you're thinking of buying jewelry online this guide is a best place to start. Our guides will help you to know about jewelry details such as finishes, settings, flaws and fakes. Our guides cover diamonds, gemstones, jewelry craftsmanship, treatments, diamond and gems sources, appraisals. There is something for everyone.
Online Shopping Tips
If you're planning to buy genuine jewelry online make sure you read our online jewelry shopping guides to learn about online shopping pros and cons. Online jewelry stores offer a great selection of fine jewelry at lower prices than local jewelry stores. Please follow these steps:
1. Shop only at secure websites:
What is Online Security? The online economy is massive, with billions of dollars changing hands every single day. Online shopping has brought consumers lower prices, incredibly diverse choice and an ease of buying that simply can't be matched in the physical world. So, online buying presents challenges to keeping your money safe, but if you're smart, they're challenges that aren't too hard to overcome.
SSL Encryption
A better way to tell if a form really is secure is by looking at the address bar in your browser (see the picture below). When you're looking at the form where you're supposed to enter your credit card number, the address should begin with "https://www.sndgems.com/", not "http://www.sndgems.com/". That little letter "s" in there means that the information that you're sending the site through the form is encrypted, which means that even if someone intercepts the information, they won't be able to do anything with it. Any questions regarding our virtual secured web server could be directed to support@icom.com . Usually, shopping on the Web is much safer than shopping over the phone, or even through the mail. There's a much smaller chance that a telephone operator or a waiter will write down your credit card number and then sell it, or that a store will throw out a receipt and someone will dig through the store's garbage to find it. Especially if you keep the rules just mentioned in mind, you'll most likely have a very good experience shopping over the Internet.
Shop Only at Secure Websites
Ensure you are shopping at a secure Web site. A secure Web site uses encryption technology to scramble the information you send, such as your credit card number, in order to prevent identity thieves from gaining access to it as it travels through the Internet. Secure Web site addresses also include "https://" at the beginning of the address -- the "s" indicates the Web site is secure. Also, look for a closed padlock displayed in your browser's toolbar or on at the bottom of your screen. If the lock is open or not present, this may be a sign that the site is not secure. Even on a secure site, do not send any more financial information than is necessary to complete the transaction. Always keep a paper copy of the transaction for your records.

Beware of Phishing E-mails
Beware of "phishing" e-mails that appear to be from trusted merchants. Phishing is one of the fastest-growing forms of online fraud for identity thieves. Phishing e-mails appear legitimate, often addressing you by name, which makes them even more convincing. Thieves sending these e-mails usually ask you to click on a link in the email that takes you to a phony Web site -- if you are interested, it is best to go to the site yourself by typing the Web site name directly into your browser rather than clicking on the link provided in the e-mail. A skeptical attitude toward unsolicited e-mails is always the best policy, especially if you have never done business with a company before receiving an e-mail solicitation from it.
Review privacy and security policies
Check company policies you do business with online. All reputable companies post a privacy and security policy or statement on their Web site. This should tell you what information the company collects, how it is used and what is shared. If you are concerned about your information being shared with other companies, make sure there is an option to keep your information confidential.


Be proactive in protecting your security
Install commonly available security tools such as anti-virus software, anti-spyware software and a personal firewall. These programs and the computer's operating system must be maintained with the most recent patches or updates. Probably the most common -- and most easily remedied -- security problem in home computers is out-of-date software.



Do not use personal information for passwords

Using information such as Social Security numbers, birth dates, names, common words, e-mail addresses or telephone numbers as passwords can make you an easy target. Be sure your passwords contain at least eight characters and include numbers or symbols. To avoid misuse, do not write down passwords.


Monitor online activity regularly

If you conduct business online, review your account statements regularly and consider using a separate credit card for online purchases or payments to ensure all transactions are in order. By reviewing online statements, transactions and your credit report frequently, you could detect a theft and limit its damage. Identity thieves typically use stolen information for only a short period of time to avoid being caught. If you suspect a security breach, act quickly by contacting the companies you do business with immediately. The Federal Trade Commission's identity theft Web site is a great resource for information on identity theft, including advice and guidance if your identity is stolen.


Know about international security and privacy standards

Be aware that international security and privacy standards may be different. When you shop in the United States, you are protected by state and federal consumer laws. These laws may not apply if you place an order internationally. If it is not a reputable merchant and there is a problem, it may be difficult for you to resolve the issue. You should print out and date a copy of terms, conditions, warranties, item description, company information and even confirming e-mails, and save them with the records of your purchase. Also, look at your purchase as soon as you receive it and contact the seller as soon as possible if you discover a problem.


2. Shop only at Reputable Jewelry Websites Online.

How do I find out if the online jewelry store ie reputable?

Do your research on the the jeweler and the jewelry store

Buy only from trusted reputable retail jewelry syores or online jewelry stores. How do you find out a reliable trustworthy jeweler and jewelry store? Here are some simple easy steps to follow:. Check Jewelry Stores Physical Address using Google Maps. Check Jewelry Stores Telephone Numbers. Check Jewelry Stores References. Check How Long They have been in Business. Check Customer Reviews Online. Compare Jewelry Stores Prices as well as Quality, Selection. Return Policies. Product Guarantees. Third Party Appraisals. After Sales Service

With the internet and social media evolution finding all of the above about a jewelry store is easy. Use the powerful tools internet and social media has to offer to do price comparison, customer reveiws, business location, business history, and more can be found fast. Also check similar designs at other online as well as local jewelry stores. After receiving jewelry from online jewelry store take it to local jeweler to get it appraised again. Post videos of you jewelry and write description to get opinions from your friends, family and others. Be an informed educated savvy buyer.

3. Shop only at online stores that offer genuine quality products.

How do I find out out quality at online stores? Check if the jewelry stores offers the following:Quality Workmanship Jewelry?Authenic Jewelry?Genuine Gemstones, Diamonds & Jewelry?Certified Jewelry?Jewelry comes with aThird Party Appraisal? 4. Shop only at online stores that offer best values in terms of selection, quality and price.Compare Prices on similar designs at online stores as well as local jewelry stores.Take a print out of the product you like online and ask local jewelry stores how much will it cost.Take a print out of the product you like online and ask local pawn shopss how much they will buy it for - generally they buy at 20% of the real cost of the product.Ask your Insurance Agent about getting insurance on the product and that will also give an idea on the value of the product.

4. Shop only at Online Jewelry Stores that offer After Sales Service in writing.

This will help you from future hidden charges for repairs and other jewelry related services. Looke for stores that offer free repairs and, cleaning.

This will almost guarantee you in getting a good deal on jewelry at online jewelry stores. Read all our jewelry education and buying guides listed below.
Gemstone Education

Diamond Education

Jewelry Education

Metals Education

Settings Education

Designs Styles Education

Ring Size Education

Certification Education

Authencity Education

Genuine Education

Buying Online Education

Jewelry Care Education

Gems Care Education

Company Info Education

Sapphire Jewelry Advice

Emerald Jewelry Advice

Ruby Jewelry Education

Antique Jewelry Advice

Gems Mining Education

Eco-Friendly Education
Online Shopping Tips - How to Buy Authentic Jewelry, Genuine Gemstones, Natural Diamonds & Real Gold
What is a Genuine Gemstone? Know All About Genuine Gemstones. Read More.
What is Authentic Jewelry? Know All About Authentic. Read More.
What is Certified Jewelry? Know All About Certified Jewelry. Read More.
What is Fine Designer Jewelry? Know All About Fine Jewelry. Read More.
Genuine Gemstones Identification? Know All About Fine Genuine Gemstones. Read More.
What is Real Gold, Platinum, Silver, Palladium or Fake Gold Filled, Gold Plated? Know All About Real Gold, Platinum, Silver, Palladium, Platinum, Silver, Palladium. Read More.
Jewelry Caring & Cleaning, Ruby Jewelry Caring & Cleaning, Sapphire Jewelry Caring & Cleaning, Emerald Jewelry Caring & Cleaning, Diamond Caring & Cleaning. Read More.
Genuine Diamond Testers, Genuine Gemstones Testers, Real Metal Testers, Authentic Jewelry Testers. ? Know All About Testers to Identify Natural Diamonds, Genuine Gemstones, Real Metals and Authentic Jewelry. Read More.
Sndgems Jewelry Trade Affiliations, Read More and Conflict-Free Diamonds. Read More.
Celebrity News - Red Carpet, Oscars, Celebrity Jewelry. Read More.
Fine-Quality Burma Ruby, Ceylon Ruby, Kashmir Sapphire, Burma Sapphie, Columbian Emerald Guides. Read More.
Complete Online Shopping Guide to ensure safe shopping, getting quality value product with money back guarantee when shopping online for jewelry. Read More.
Identification of Synthetic or Fake Emeralds from Genuine Emeralds Guidelines. Read More.
Identification of Synthetic or Fake Rubies and Sapphires from Genuine Rubies and Sapphires Guides. Read More.
Identification of Ruby, Sapphire Sources - If they're from Burma, Ceylon or Thailand. Read More.
Identification of Emerald Sources - If they're from Columbia, Zambia, Brazil, Africa. Read More.
Gemstone Buying Guides - How to Evaluate, Identify & Select Genuine Gemstones of Good Quality. Read More.
Gemology 101: Gemologists Identification & Valuation of Gemstones Diamonds. Read More.
Identification of Synthetic or Fake Imitation Diamonds from Genuine Diamonds Buying Guides. Read More.
Jewelry Appraisal Education Center - What's Your Jewelry Worth? Jewelry Appraisal, Diamond and Gemstone Appraisals Guidance. Authentic Jewelry: Certified Diamond & Genuine Gemstone Jewelry. Read More.
Learn about Diamond Ring Styles and Designs – Choose your Perfect Engagement Ring, Anniversary Ring or Wedding Ring. Learn More.
Jewelry as a gift for your Man – An elaborate Men's Jewelry Buying Guide. Read More.
The Worlds Top Jewelry Stores, Online Shopping Guides. Read More.
Complete Online Shopping Guide to ensure safe, secure online jewelry shopping. Read More.