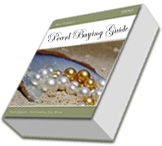 Pearl Learning Center: Pearls have been a source of fascination for centuries. They have been considered the most magical and feminine of all gems and are the only one created by a living organism. Pearls emanate a certain warmth and glow not found in other gems, due to their unique beginnings. Pearls are found in pearl oysters. However, the origin of the pearl mystified humans for centuries. Many theories were put forward regarding the origin of pearls however, it wasn't until the turn of the twentieth century that the relationship between pearl oysters and parasites was discovered.

Due to the rarity and high price of natural pearls, cultured pearls feature predominantly in jewellery stores. Side by side, it is very difficult to tell the difference between a natural pearl and a high quality cultured pearl with the naked eye. Pearls are composed of between 82-86% mineral (calcium carbonate), 10-14% organic binder and 2-4% water. They are very soft and can be chipped quite easily.

The name 'pearl' has various origins. The Teutonic derivation comes from the noun beere, meaning berry. Latin derivations are pirium, a sphere, and pirula, a pear. The Romans used the Greek word margarita, describing something of unique value, a cherished possession or a favourite child. The pearl is the birthstone for June, and also the anniversary gem for the Third and Thirtieth Wedding Anniversaries. Recognised as the emblem of modesty, chastity and purity, pearls have also come to symbolise a happy marriage.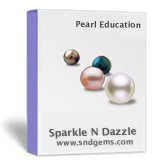 Things To Look For: Pearl Luster is produced when rays of light are absorbed into and reflected back out through the nacre. Anyone buying should take time to learn to evaluate luster. View Details.


Pearl Color includes the body color (the primary color - either light, dark), the overtone color (a tint that appears super-imposed on the body color) and orient. View Details.


Pearl Size: Three things determine the size of a cultured pearl: the size of the mother-of-pearl nucleus, the size of the oyster, and the thickness of the nacre. View Details.

Pearl Shape in pearls is divided into three categories. Any strand of pearls should be well matched. View Details.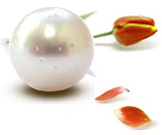 Pearl Buying Guide: Pearl Surface Perfection: Finer quality nacre is very smooth. Cleaner the surface, the higher luster produced. View Details.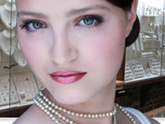 Pearl Overtone: For white cultured pearls, there are two principal elements involved in evaluating color: body color and overtone. The "body color" refers to the basic color. View Details.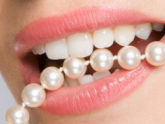 The Right Necklace: Take a woman's age and body type into account when finding the right necklace.


Tiffany & Co. sells silver overtones pearl strands & necklaces. We sell rose overtone pearl strand & necklace.