Diamond Quality Q's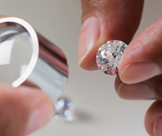 These five stone diamond rings are offered in two different diamond grades: GH Color/VS Clarity and H Color/SI1 Clarity unless otherwise specified. Learn about the differences between diamond colors and clarities. Can we order these diamond rings in weights different than displayed on the website? Yes. Please e-mail us at support@sndgems.com for questions & prices.

Appraisal Questions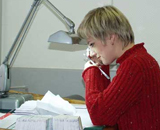 Do five stone diamond rings come with an independent third party appraisal? To ensure the quality of your selections, sndgems.com includes an insurance valuation document with every purchase worth $2500.00. View Details

Shipping Questions

Can these rings be shipped for next day? No. Normally diamond rings are made to order and takes anywhere from 2 to 7 days. In special cases we can ship it it in a day or so. View Details.

Return Policy Questions
---
If you decide for any reason that it is not right for you, you can return it to us within 30 days for a refund or replacement. View Details.

White Gold Questions
---
Can all these rings be made in 14K White or Yellow Gold? Yes. Normally for around $300 less. How do we order? Call 1-800-871-1066 to order. View Details.