Your Order Diamond & Jewelry Consultants Jewelers Quality Assurance Shipping
At Sndgems.com, your ring is designed, crafted and set by one of our many master jewelers with decades of experience creating fine diamond jewelry.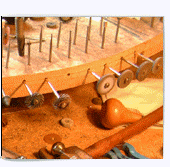 We ensure that the perfect diamond you selected is kept just for you from our stock of tens & thousands of diamonds. Then we find your setting from our stock of hundreds of setting, size it to fit your fiancée's finger comfortably, and then prongs are added to the setting that are perfectly sized to fit your diamond and so that it holds the diamond securely. Next both your diamond and setting then enter the jewelry manufacturing facility to be set.

We go through many steps and work under experts supervision for precise detail work, your diamond is carefully set by one of our expert jewelers ensuring security. Careful steps are taken to ensure that your ring is set to maximize diamond's beauty.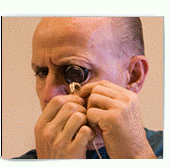 Every Sndgems.com jeweler has an average of 20 years of experience designing creating quality rings, so be rest assured that your ring will be crafted & set with attention to each & every detail. In the jeweler's workshop, they use only the latest & finest jeweler's equipment to set your ring with the utmost quality.


Next we'll tell you how our product quality assurance department will ensure your ring is even more amazing than you & your fiancée would have ever imagined.